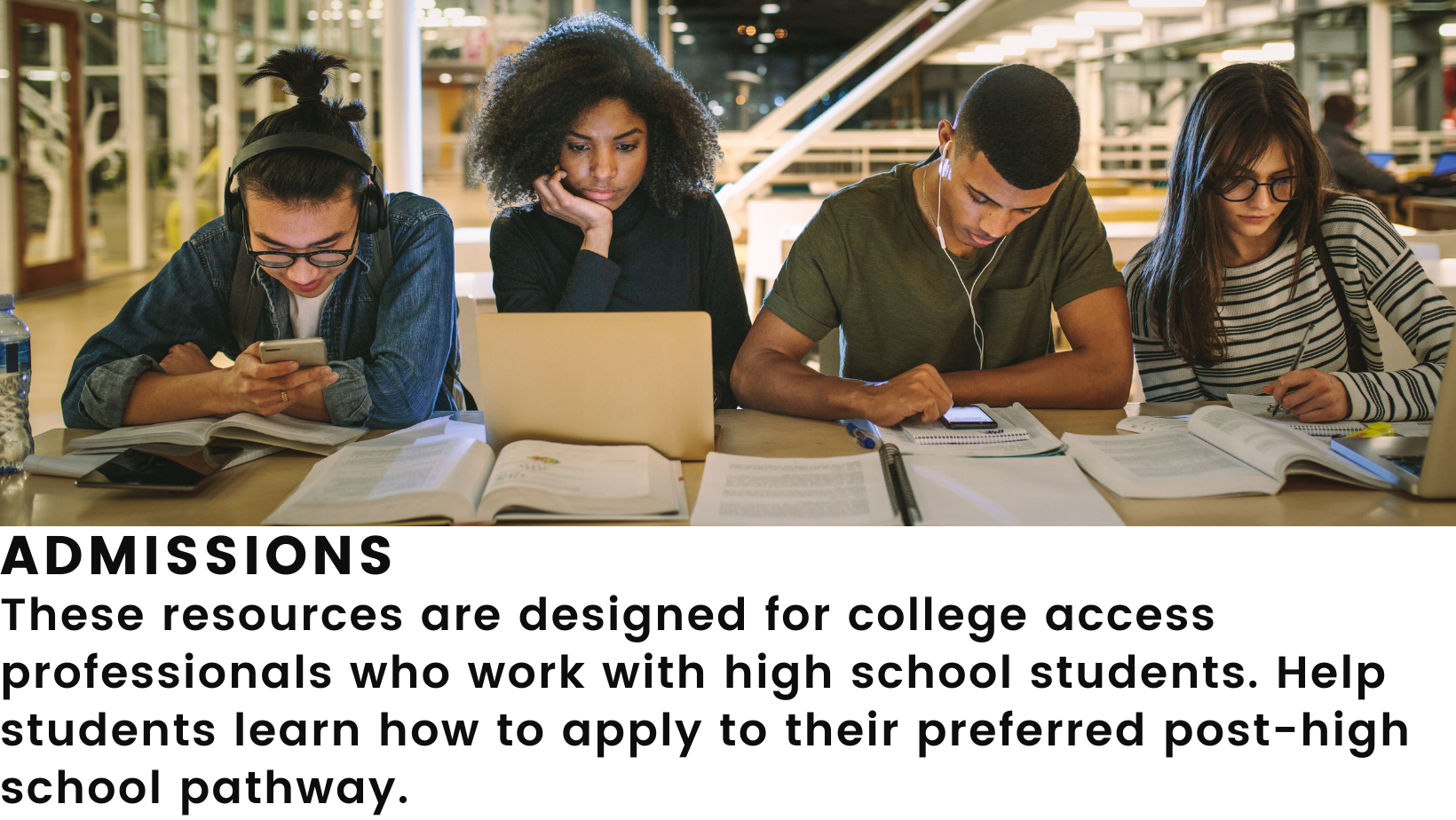 ---
The 2022-23 WCHSCR Fall Counselor Workshop Higher Education Book. This resource is for counselors and college access professionals. It is a comprehensive guide for admissions and standards in Washington. It contains information on fees, deadlines, campus visits, and more! 
The Guaranteed Admissions Program. GAP supports a college-going culture and guaranteed admission efforts at CWU, EWU, TESC, WSU, and WWU. Participating institutions require two criteria for a student to be eligible for guaranteed admissions: (1) A cumulative GPA of 3.0 or higher and (2) Completion of the CADRs*.
College Access Considerations for Diverse Populations. This resource guide is designed to assist college access professionals gain a better understanding of special or diverse populations, learn how to identify these students in your school, build support systems, explore the college application and financial aid processes, and help students successfully transition into education after high school.
Preparing Students with Disabilities for Postsecondary Education. Designed to assist those who work with high school students with disabilities who plan to continue their education in postsecondary institutions, including vocational and career schools, two- and four-year colleges, and universities.
Senior Year Binder System: Advisor's Guide to a Student Organizational Plan for College Admissions & Financial Aid. This binder system can be used with high school seniors to help them stay organized during the college and financial aid application process. This manual provides guidance on how to assemble the binder, provides examples, and explains the rationale.
Senior Year Student Tracker Template. This student tracker is designed for school staff to monitor student progress around the college application, financial aid application, and acceptance process. Washington State GEAR UP has adapted and modified this tool with much appreciation from Northeastern Illinois University/Chicago GEAR UP. 
Supporting Transgender and Nonbinary Students: College Admissions & Financial Aid. Designed to assist college access professionals who work with high school students. The information provided emphasizes supporting transgender youth who plan to continue their education at a postsecondary institution.