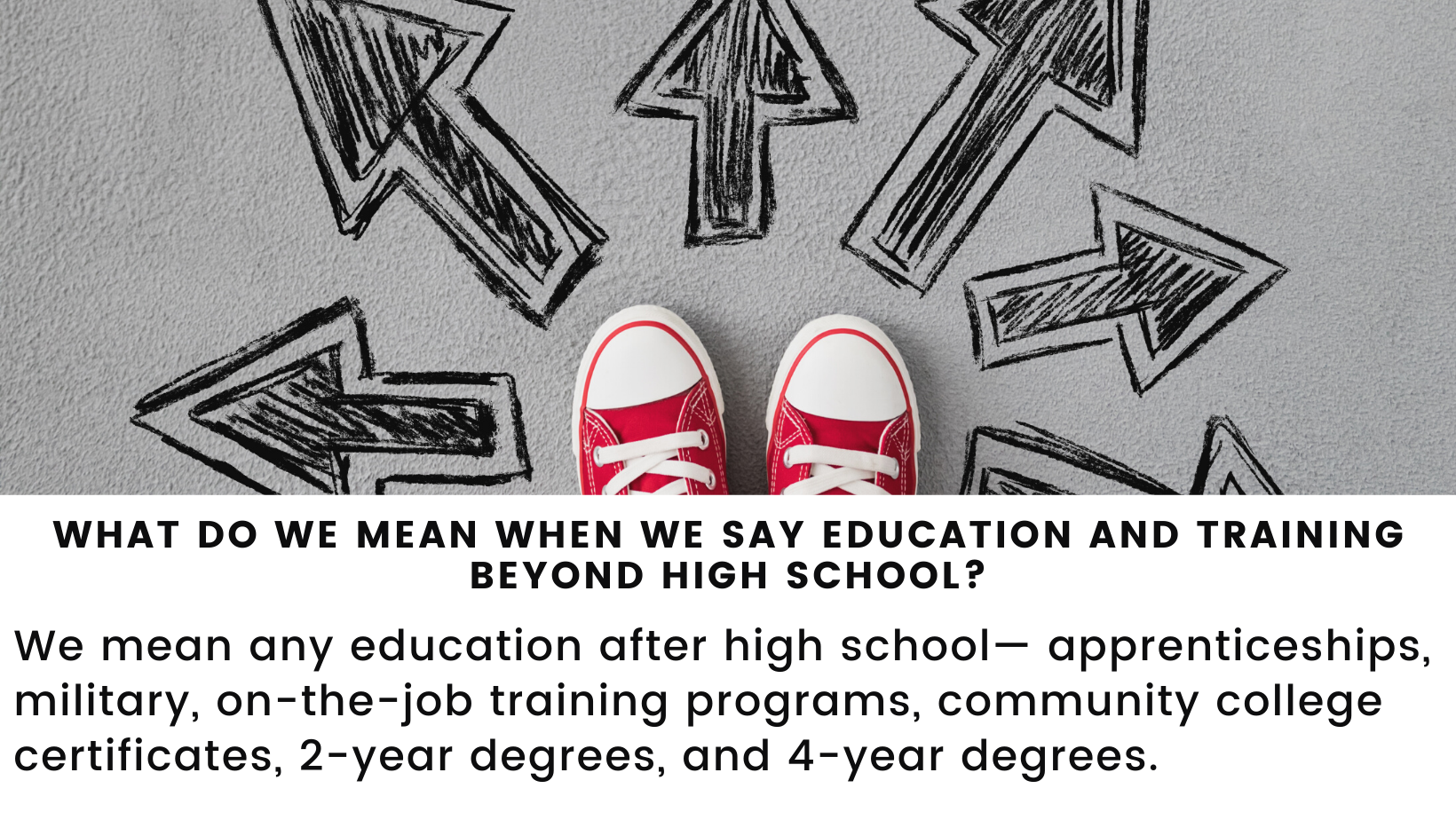 During high school, you will accomplish key milestones in pursuing your post-high school pathway.  For example, you will:
Get organized for the college and financial aid application process by using this Senior Year Binder System. 
Learn about dual credit opportunities. 
Take postsecondary entrance and placement exams.
Develop a list of postsecondary choices.
Apply to postsecondary programs or institutions.
Prepare a financial plan and apply for financial aid. Estimate your award with the financial aid calculator.
Understand your financial aid options, including state financial aid programs and private scholarships.
Complete all high school graduation requirements.
Graduate.

HIGH SCHOOL COURSEWORK, PLANNING, & SUPPORT
---
COLLEGE EXPLORATION & PREPARATION
---