The Washington State GEAR UP program provides funding to support approximately 6,200 students in 26 high-poverty school districts in every geographical region of the state. This state program combines with seven partnership programs to serve nearly 32,000 students statewide.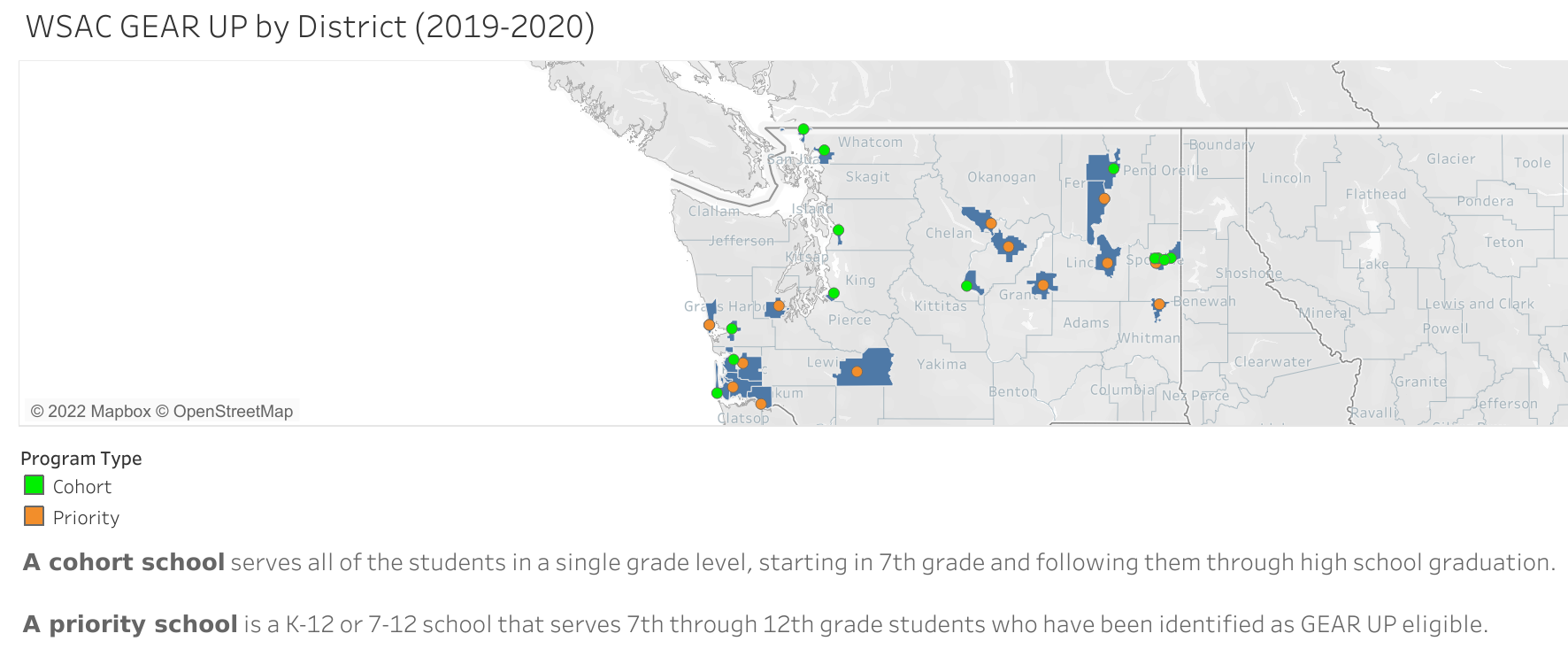 ---
GEAR UP focuses on students from low-income and underserved communities, many of whom may be the first person in their family to graduate from high school or go on to college. Services begin in middle school, guiding students and families through the early years of college preparation, including the academic, social, emotional, and financial aspects of preparation.
GEAR UP ensures that they have access to the people, resources, and information needed to graduate from high school and continue their education in the postsecondary program or institution of their choice.
GEAR UP PROVIDes:
Tutoring and homework assistance
Comprehensive mentoring
Counseling and advising
College and career exploration
Financial literacy, financial aid, and scholarship information
Summer programs
College and career tours and field trips
Family events
College application support
Test preparation and study skills
Washington State GEAR UP has a strong commitment to building the capacity of our school district partners so that they can expand the reach of GEAR UP beyond the eligible student and family population. By providing ongoing, high-quality professional development, school staff – from administrators to support personnel –have the knowledge and resources to fully support the aspirations of their students. 
"Every child has a different learning style and pace. Each child is unique, not only capable of learning but also capable of succeeding."

Robert John Meehan